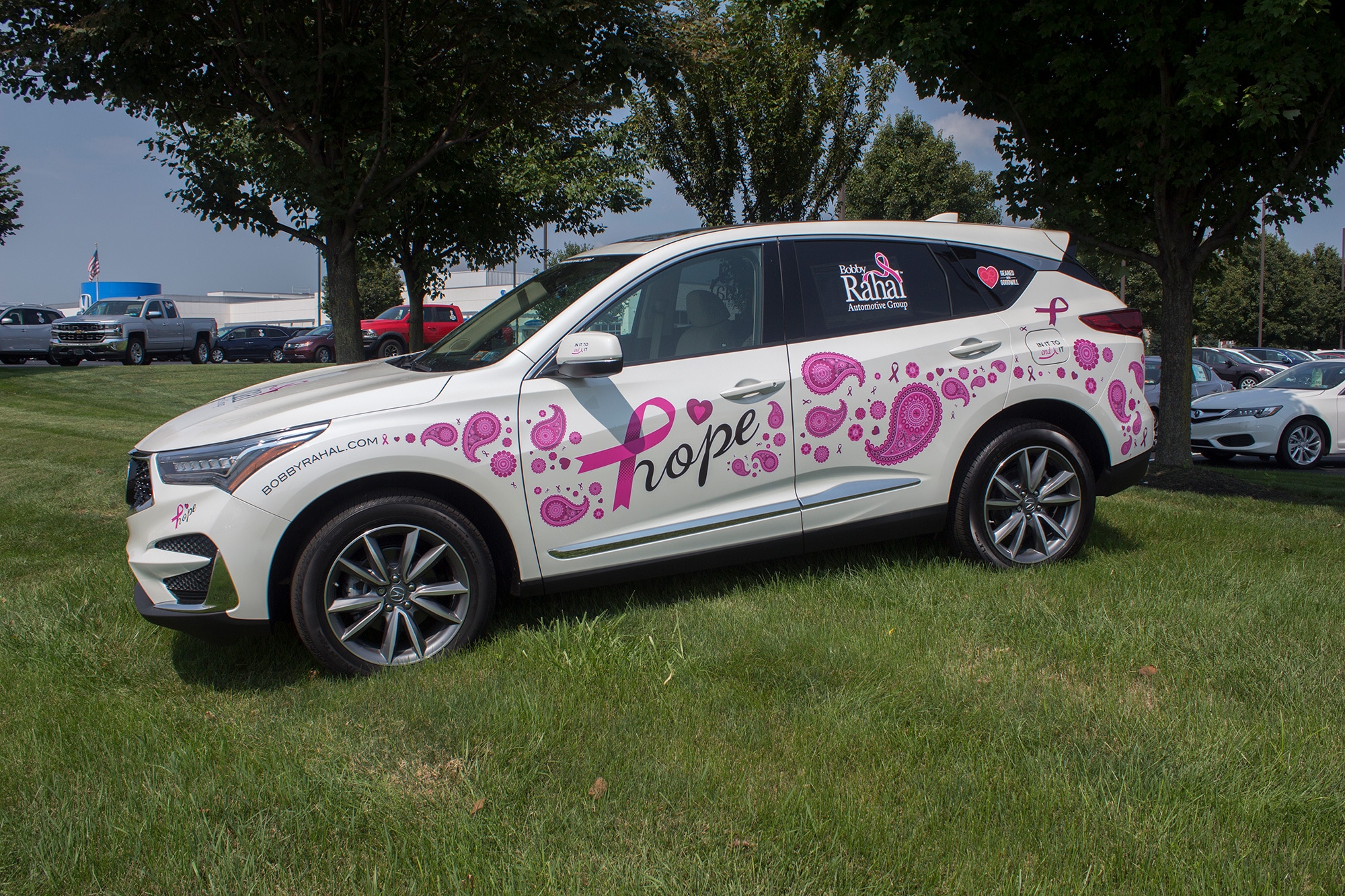 Thanks to our summer design intern, James Moore, for coming up with the idea to incorporate a paisley pattern! Our design team then made various concepts and this one was chosen by our leadership team.
Keep an eye out for this all-new 2019 Acura RDX to be displayed in front of our Acura dealership, as well as various local events including Harrisburg Senators games and at the Making Strides walk on City Island on October 20th.
We are in it to end it!