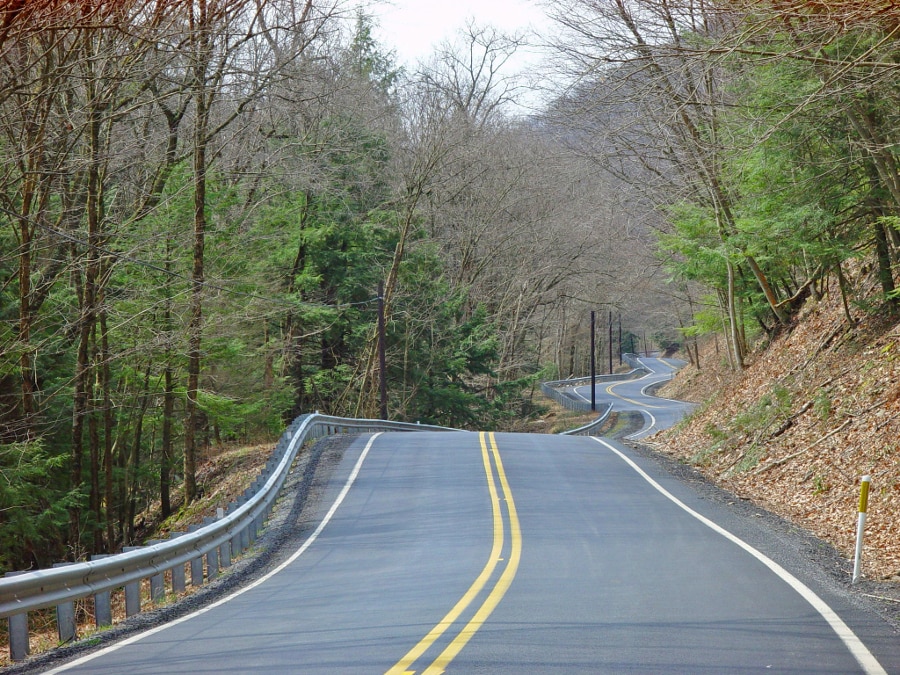 Pennsylvania is a large state. For example, it will take you roughly six hours just to get from Erie, located in the northwest, to Philadelphia, located in the southeast. As you can imagine, there are plenty of places to explore in between and many unforgettable road-trip opportunities. Following are three Pennsylvania road trips that we recommend:
The Natural Wonders Road Trip

Pennsylvania is packed with amazing natural wonders. They are well worth checking out on their own, but the experience will be even more incredible if you focus your Pennsylvania road trip around seeing several of them. Because of how long the trip is, you'll want at least a week set aside to make it. What's great about this trip is that it will take you in a circle, starting and ending near Mechanicsburg, which means that you can skip a few spots without having to alter your route much.

The natural wonder road trip will take you to Penn's Cave & Wildlife Park, Kinzua Bridge State Park, the Coudersport Ice Mine, Cherry Springs State Park, Pine Creek Gorge, Ricketts Glen State Park, Seven Tubs Nature Area, Ringing Rocks County Park and finally, Dinosaur Rock. All combined, the trip will take a little more than 600 miles to make.

The Small Towns Road Trip

Pennsylvania may be known for its big cities, such as Pittsburgh and Philadephia, but what many people may not know is that the state has some of the most charming and picturesque small towns in the whole country.

This road trip starts out in Lititz, which is less than an hour away. You can then head to New Hope and from there hit Jim Thorpe, Eagles Mere, Wellsboro, Smethport, Ligonier, Hollidaysburg and finally, Elizabethtown. From there, you'll be a short distance away from Mechanicsburg. The trip will take roughly 810 miles to do, but you can pick and choose what small towns you want to visit, allowing you to shrink the road trip to your liking.

The Holiday Lights Road Trip

If you're curious as to what kind of holiday spirit the state has, you'll be in for a real treat on this Pennsylvania road trip. The route will take you in a full circle, starting and ending in Mechanicsburg -- and is only 272 miles, making it a shorter road trip than the others on this list. However, it's no less impressive. The route will take you through Hershey Park, Dutch Wonderland, Longwood Gardens, Lights in the Parkway and Lehigh Valley Zoo, returning you back to Mechanicsburg having seen some of the most impressive holiday light displays in the state.
These are three of many potential Pennsylvania road trips that we highly recommend. Of course, you're going to want a comfortable, reliable and efficient vehicle to take on any of these road trips, so be sure to come into our Bobby Rahal Honda dealership in Mechanicsburg, PA, today to check out our selection of high-quality, road-trip-ready Honda vehicles.