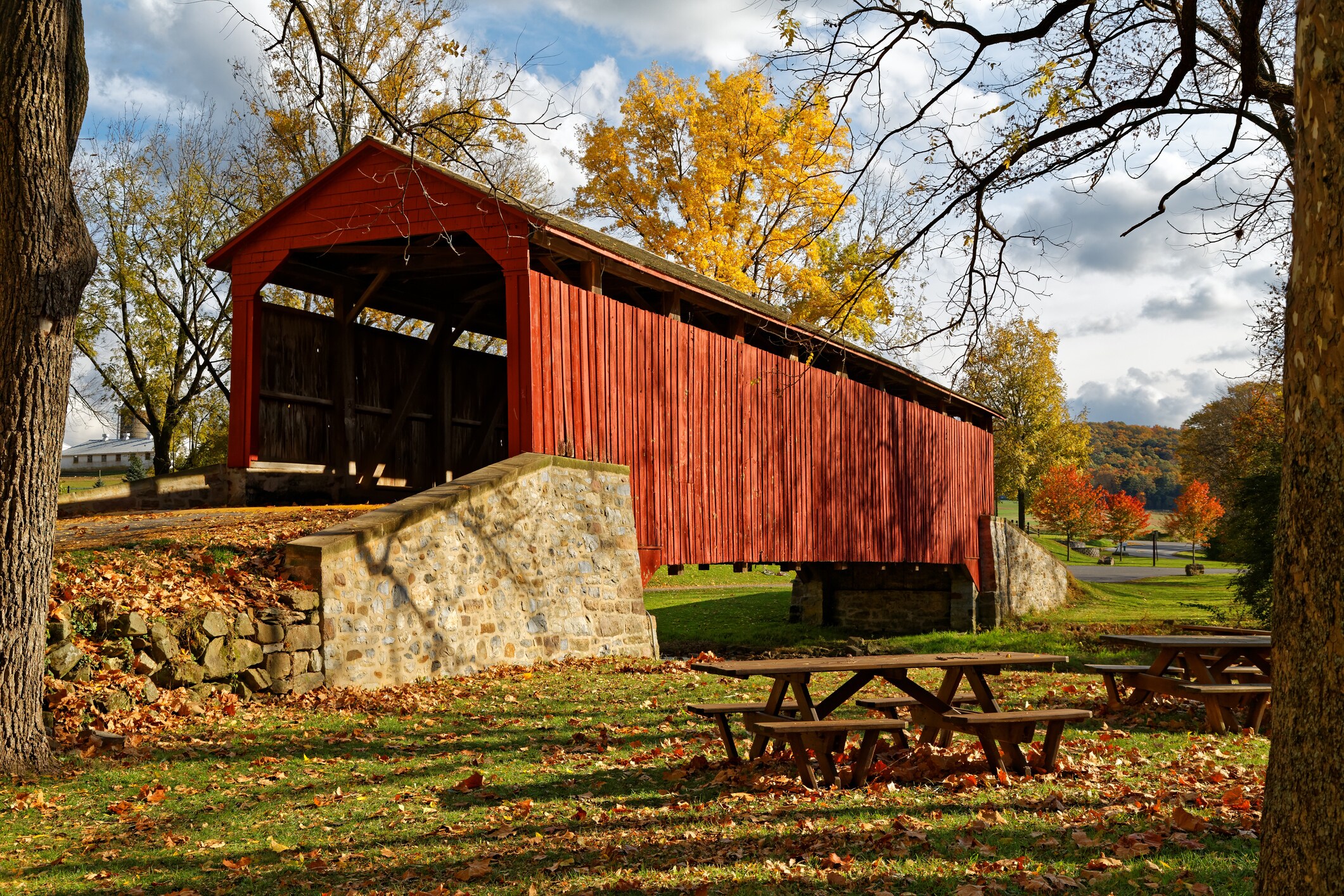 Our Bobby Rahal Honda dealership is located in Mechanicsburg, PA, a small town that we are proud to call home. Located in Cumberland County, Mechanicsburg is 10 miles across the Susquehanna River from Harrisburg and roughly 30 miles north of historic Gettysburg. Although small in nature, Mechanicsburg boasts a rich history dating all the way back to 1828, when it was first incorporated as a borough.
The History of Mechanicsburg, PA
Although incorporated in 1828, the area of Mechanicsburg, which is a rich agricultural region, was first settled in 1806. If you ever wondered where the name "Mechanicsburg," came from, it's origin is simple enough - the town was named in recognition of several mechanics that settled the area. By the time Mechanicsburg was incorporated, the area was home to roughly 534 people.
In the early days of the Civil War, Mechanicsburg was the site at which the Union Army did a lot of their recruiting. Camp Curtin was set up in Mechanicsburg, which is where many of the infantry were trained. The area was also involved in several Civil War battles, including the Battle of Williamsport. Mechanicsburg was even occupied for several days by Confederate forces. By the time the Civil War ended, Mechanicsburg had grown substantially. Towards the beginning of the Civil War, the town's population sat at around 1,939. Ten years later, that number was closer to 2,569.
Present Day Mechanicsburg, PA
These days, Mechanicsburg remains a small town. The population has remained stable for the better part of six decades, with current estimates of the population (as of 2016) being around 9,007. The majority of the town's economy is based on manufacturing, health care and social assistance, retail trade, and educational services.
In addition to being at the center of regional transportation crossroads with major roads such as U.S. 11, U.S. 15, Interstate 81, Interstate 76 and Interstate 83 all passing through or nearby, Mechanicsburg is also known for being the home of Jubilee Day.
Jubilee Day is one of the biggest events in Mechanicsburg. It's the biggest and longest-running street fair on the East Coast. People come from all over the state visit the fair every year -- roughly 60,000 people are estimated to visit Mechanicsburg just for Jubilee Day every year. Over 300 vendors set up annually to offer food, retail products, arts and crafts, games, business information, carnival rides and more.
This is just a brief history of Mechanicsburg, PA. If you're in Mechanicsburg, PA, whether you live in or around the area or are just visiting, be sure to visit our Bobby Rahal Honda dealership to check out our extensive inventory of new and used Honda vehicles.