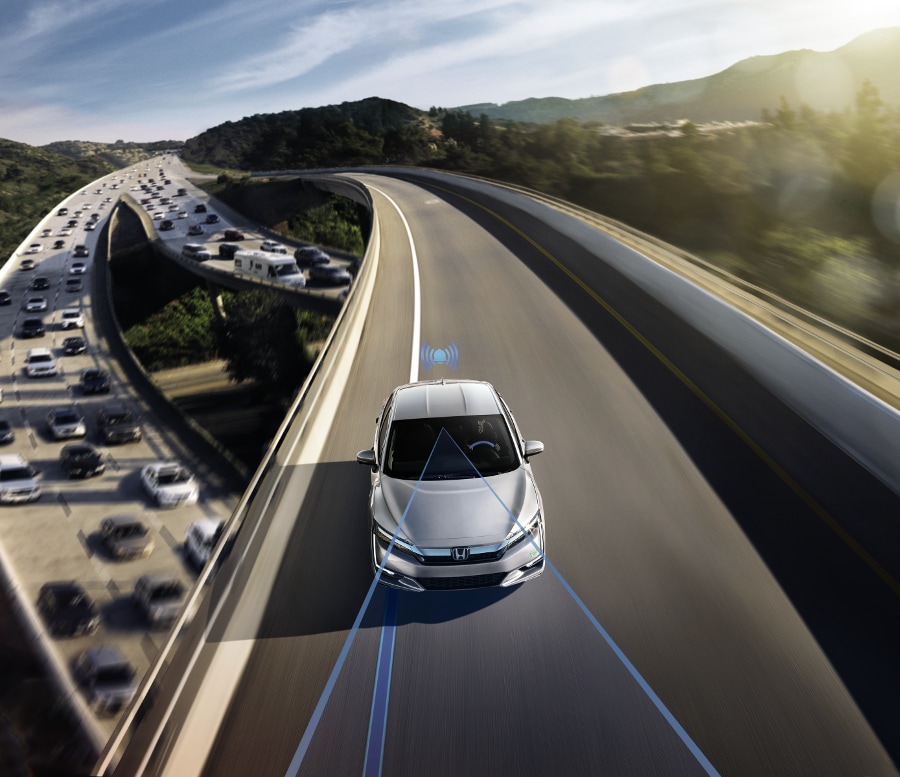 It doesn't matter how well a car handles or how many luxury features it comes loaded with, it's not worth buying if it's not safe to drive. Not only do Honda's vehicles routinely get high marks in safety year after year, the company goes out of its way to implement new and improved safety features in every iteration of its vehicles. Following are some of the advanced Honda safety features that many of its newest vehicles come with:
ACE Body Structure

- The safety of a Honda begins with the vehicle itself. Honda constructs its vehicles with an ACE body design. This design helps protect the driver and passengers by distributing the energy caused by the impact more evenly throughout the front section of the car during a frontal collision.

Advanced Air Bag Technology

- Honda equips all of its vehicles with front air bags. However, some models also have front side air bags and side curtain air bags, which also come with a rollover sensor and front knee air bags.

Rearview Camera

- A multi-angle camera makes it easier for the driver to be fully aware of their surroundings. Three angles can be viewed -- normal, top-down and wide. The use of the rearview camera helps to reduce the risk of backing into something and makes it easier to park.

Adaptive Cruise Control

- While most vehicles have cruise control, Honda has implemented an adaptive cruise control feature that makes its use much safer. Adaptive cruise control maintains a safe distance between your vehicle and the one in front of you. This feature makes it possible to safely use cruise control even on a busy highway.

Collision Mitigation Braking

- This braking system helps to prevent frontal impact or reduce the damage caused by frontal impact through the use of a forward-facing camera and a radar transmitter. If the system detects that you're in danger of hitting something in front of you, it will provide audible and visual warnings. If you respond by taking some kind of action, the system may begin light braking to assist. If you do not respond, the system will brake hard and the seat belts may tighten.

Lane Keeping Assist

- This feature uses a camera to keep your vehicle in its lane. If you begin drifting away, it will gently guide your vehicle back to its lane. It can be incredibly beneficial should you be distracted from the road and could help prevent an accident with vehicles in the adjacent lanes.

Road Departure Mitigation

- This system uses a camera to identify lane markers and will warn you if there's a threat that you might drive off the road.
While many of these safety features may seem like luxury features, the majority of them come standard in new Honda vehicles. Safety is a priority for Honda, which is why you'll find few other vehicles with as many advanced safety features as a Honda. For more information about Honda's safety features or about our inventory of new and pre-owned Honda vehicles, be sure to contact us at
Bobby Rahal Honda
in Mechanicsburg, PA, today.