The perfect description for the 2019 Honda CR-V is that it is as uniquely ubiquitous as it is useful. Merriam-Webster defines "ubiquitous" as existing or being everywhere at the same time; constantly encountered; widespread. So how does one that is "constantly encountered; widespread" be unique at the same time? Let's take a closer look at what makes this SUV so special.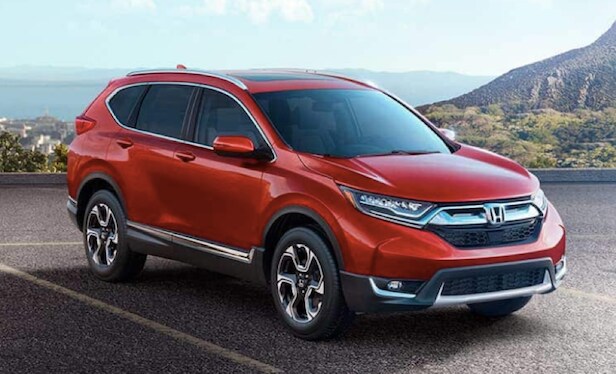 The Utility In Sports Utility
The 2019 Honda CR-V puts the "utility" in sport utility vehicle. No, this SUV is not going to stand out in a crowded parking lot or make you the envy of the carpool lane at your kid's school. Rather, the CR-V emphasizes function over form. The controls sit high on the dash and the gear shift vaults out, making it easy to reach like a van, versus a center console sedan. In addition, the higher trim levels offer a wood-like trim that adds a luxury feel to this functional, compact crossover SUV.
Raising The Bar
Steven Bochco created the critically acclaimed legal drama "Raising The Bar." And like the legal drama, the 2019 CR-V "raises the bar" on both comfort and quality for both passengers and cargo.
This Honda offers a commanding view from each and every seat, especially in the front cabin. Narrow roof pillars, the high seating position and a low situated dashboard combines to make the 2019 CR-V confidence-inspiring in almost any setting.
The front seats in the CR-V - cloth on the LX and EX and smooth leather on the EX-L and Touring - have excellent support and plenty of settings to adjust to anyone's level of comfort. The EX and higher trims feature 12-way power adjustment for the driver's seat and heating for both seats in the front cabin, providing unparalleled settings for personal comfort.
Between the driver and front passenger seat sits a center console that offers numerous cupholders and storage bins. Once again, the 2019 Honda CR-V emphasizes functionality.
Honda offers ample seating in the back, making for easy entering and exiting for your back passengers…well, as long as they're not all NFL lineman.
For drivers who desire more cargo space, Honda provides a 60/40 rear seat fold to expand the CR-V's cargo area from 39.2 cubic feet to a mountainous 75.8 cubic feet on all trim levels, except the Touring. The Touring has a mounted subwoofer that takes up a small part of the cargo area.
If you are someone that needs to haul heavy cargo, the CR-V is equipped with a low load floor that makes tossing your heavy cargo a piece of cake. Under the carpeted floor panel, once lifted, reveals a large hidden storage compartment. This hidden storage is great to hide Christmas presents during the holidays or if you're Aquaman…your trident. Trident not available on any CR-V trim levels.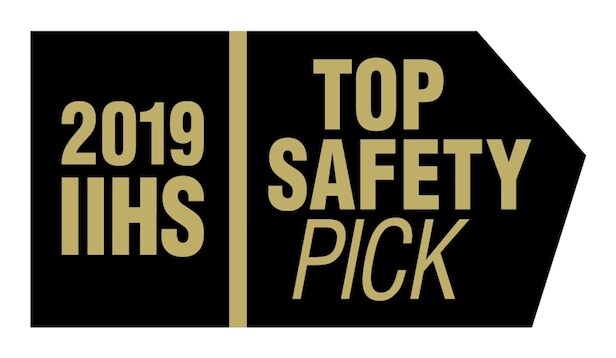 5 Star Rating And "Top Safety Pick"
When it comes to safety, Honda is the leader in forward thinking. Thanks in part to its low window line and narrow roof pillars, unlike its rivals, the CR-V has revolutionized design to ensure safety without sacrificing style or comfort.
The Insurance Institute for Highway Safety ranks the CR-V a "Top Safety Pick".
Trim levels, other than the LX, feature forward collision warning with automatic emergency braking, adaptive cruise control, HS & specific headlights and active lane control.
Shape Your Destiny
The 2019 Honda CR-V is a phenomenal everyday vehicle, especially for families. Compact crossover SUVs are not known for their bevy of passenger and/or cargo space. Combine that with its luxury, yet functional cabin and solid ride quality…the CR-V excels in the compact crossover SUV category, making it a unique choice. Its outstanding safety ratings make it the perfect vehicle to protect your most precious cargo…your family.
"It Is In Your Moments Of Decision That Your Destiny Is Shaped."
-Tony Robbins

Let Bobby Rahal Honda help shape your destiny. Serving the Central Pennsylvania area, Bobby Rahal Honda is committed to finding you the perfect vehicle. We are conveniently located at 6696 Carlisle Pike, Mechanicsburg, PA 17050. Call to schedule a test drive or come visit us in person. Experience the difference at Bobby Rahal Honda!